CUSTOM ASIC | FULL TURNKEY
Chipus is a one-stop shop for ASIC design
ASIC Design
DESIGN | MANUFACTURING | PACKAGING | TESTING | LOGISTICS
Chipus is a one-stop shop for ASIC development.
Our team of experts in semiconductor design are ready to work on specification capture, design, layout, verification and integration.
The logistics team handle the wafers among the suppliers to deliver tested parts timely for your product production.
Chipus ISO 9001:2015 certification ensure the highest quality standard will always be achieved.
Chip your ideas with us.

Chipus has developed a proven methodology for the development of ASICs during the years. Our ASIC flow starts in a Specification Capture Phase when we work with the customer to have a solid understanding of the application. Design and Physical implementation are made by our experienced team. During the Sign-off Phase, all checks are made to ensure tape-out and silicon will be successful. Chipus manages the manufacturing and logistics to deliver tested ASICs for the fabrication of the product.


Specification document by Chipus
Integration of analog section
Relationship with foundry
Digital design: from RTL to backend
Chip level integration
Analog and digital bring up tests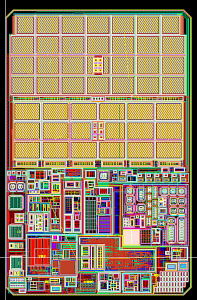 36V 3A Buck DC/DC converter ASIC
Input voltage up to 36V
Output current up to 3A
High Efficiency
Configurable output voltage
PWM and PFM modes
Built-in references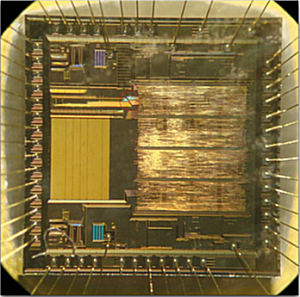 Proprietary uC with analog peripherals
Proprietary uC unit
Integrated SRAM, timers, watchdog
Integrated analog peripherals
30V power management unit
Check other successful projects designed by Chipus' team

Need Help?
Get in touch with us!
+55 48 3365 2740
USA Office
5201 Great America Parkway Suite 320 Santa Clara, CA 95054
Design Center
Rua Emilio Blum, 131 • Sala 1006 Florianópolis • SC
88020-010 • Brazil